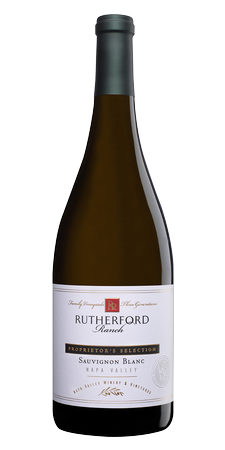 Wine Specs
Aging
Stainless Steel Fermentation and 40% Barrel Aged in French Oak
2021 Proprietor's Selection Sauvignon Blanc
Bright citrus notes intertwined with hints of creamy custard. Ripe pineapple adds tropical notes, while the essence of lime zest highlights the finish.
Wine Specs
Aging
Stainless Steel Fermentation and 40% Barrel Aged in French Oak
Wine Profile
Vineyard Notes
2021 was a truly exceptional year for ripening grapes. Winter started out with very little rainfall, which made growers worry that it may be another year of drought. When March arrived, however, it brought along the much-needed rainfall that helped fill the root zone, water table and some reservoirs. The vines came out of winter dormancy and began the season with ample water and abundant sunshine.
Production Notes
Our 2021 Proprietor's Selection Sauvignon Blanc is sourced from select Napa Valley vineyards. These grapes were harvested early for acidity and a flavor profile that we feel truly represents the variety and the place. The majority of this wine was fermented in stainless steel tanks which allows for temperature control and helps retain the aroma and flavor intensity. Approximately 40% of the wine was then aged in a combination of 1 year old, 2 year old and 3 year old French oak barrels to give it a luxurious, creamy mouthfeel. This combination of both barrel and stainless steel fermentation adds complexity and softness, distinguishing it from many other Napa Valley Sauvignon Blancs.
Food Pairing Notes
Pair this unique Sauvignon Blanc with fresh oysters, a spring salad with asparagus and goat cheese or a delicious lemon tart.
Product Reviews