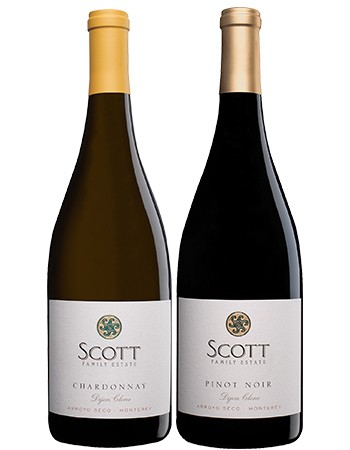 Scott Family Estate Bundle
Enjoy our current release Pinot Noir and Chardonnay wines from Monterey County.

Each bundle contains:
1 x 2021 Scott Family Estate Chardonnay
1 x 2021 Scott Family Estate Pinot Noir

Our vineyards in Monterey's Arroyo Seco were first planted more than 50 years ago. We worked tirelessly until the right blend of rootstock and clonal selection yielded perfection. Founded in 2008, our Scott Family Estate wines were named after the maternal grandfather of the family.
Product Reviews